Services


Synergistic Inspirational Coaching:
The name implies the experience Shannon loves and thrills with when someone is attracted to her style of sharing upliftment and through the orchestration of the universe/source energy, they come together in a beautiful match to inspire and co create together. It is a relationship based on equality of person and great respect for our humanness. Shannon offers her unique style, intuitive ability and depth of transformative relationship that supports people along their journey. She is positive, informative, hopeful, powerful and tender.

Services provided by phone, in person and internet.

Packages available.



Thrival Counseling:
Shannon is licensed in the State of California as a Marriage, Family Counselor and works with a broad spectrum of issues. Some of her specialties include but are not limited to: addiction/alcoholism and recovery from a non traditional approach; couples, teens, women's issues, fostering children, anxiety and depression, parenting, anger as a tool and individuals with developmental disabilities. Shannon also provides an assortment of services for organizations related to Team building, communication, conflict support and much more. Her practice is always full and she often works from a waiting list. Shannon uses the phone and email along with face to face services.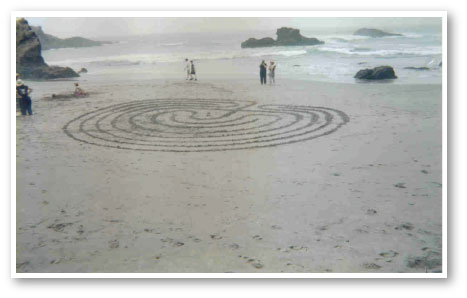 JoyShops:
Shannon offers a variety of workshops. These include:
Women's JoyShops:
Connections of the Heart, Soulful Discoveries and Embracing the Feminine Spirit A retreat for women where we create sacred space, let go of responsibilities and expectations, savor and celebrate our womanhood and sisterhood. A time to nourish and renew, support and validate; heal, claim and embrace oneself. Offered at different times and can be generated by groups who want the Women's workshop to come to a location near them. Generally offered in weekend to 4 day retreat format. Week long in Hawaii, Mexico and other locations.
Thrival Couples JoyShops:
These workshops may be a day long or weekend retreat depending on the couple's desire. They combine tools and techniques to support couples in learning more about themselves and each other in a collaborative and loving environment. There are opportunities for experiential process thereby providing immediate practice of new ways of thinking and behaving. It is blended with laughter, openness and the normalization of couples experiences with that of other couples which can be very relieving. Much of the work is based on the new book The Couples Thrival Guide and will be available for the workshop. As stated by Cheryl S: "It's important because of the depth this "little" book holds. If people really want expansion, healing, connecting and transformation in their couples (and individual) life, the opportunity presents itself with your book."
Thrival Living JoyShops:
Day or weekend long retreats offering support, guidance, influence and teaching of skills which will allow you to step into the true nature of who you are: a lovable and powerful being in this physical experience called life, seeking joy and wanting to be free to choose your life experience every step of the way. The practice and use of intentionality, cultivating appreciation and joyful feelings and soothing the self no matter where we may find ourselves in the spectrum of life opportunities.